I'm someone who likes sharing her ideas, discussing things and connecting. Have you noticed ;) ? You probably won't be suprised to learn that there are several internet forums which I frequent, well, frequently.
One of them is the
Knit-a-Square forum
. As well as being a place to chat with other charity knitters and crocheters, share ideas and trouble shoot, it's a place where we can share photos of our squares and particpate in monthly challenges. The challenges are totally optional and usually revolve around a theme which is very loosely applied. It's just something fun to do to keep things interesting and to act as inspiration.
Previous themes include Flags of the World,
January Jewels
, and Africa in August. This month's challenge is
Pick it from the Garden in May
. Fruits, vegetables, flowers, trees, critters - anything really! Some squares are beautiful pictures, some are just loosely inspired and what is always needed in huge amounts - brightly coloured
Plain Janes.
Check out the beautiful creations
here
.
So with that in mind, here's
KASAD12
: Flora (tutorial)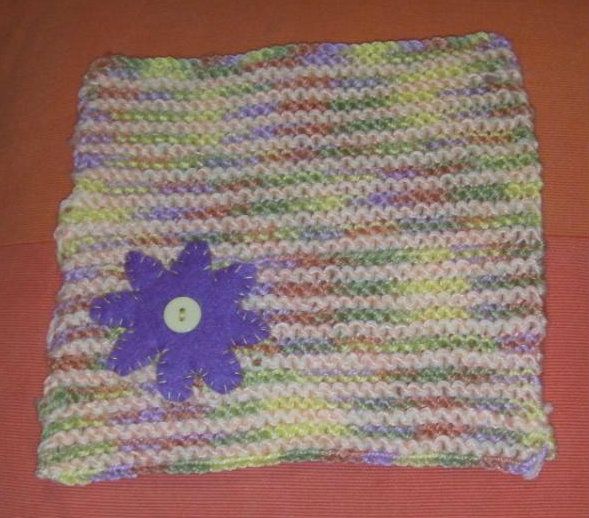 This square is made by stitching a felt flower onto a knitted square.
Materials
- 8 ply yarn in two colours. Approximately 30g of each colour.
- small piece of felt
- yellow button
- 5mm knitting needles
- yarn needle to weave in ends, scissors to cut yarn and felt
- sewing needle and thread.
Skills and difficulty
Beginner knitter
- cast on
- cast off
- knit stitch
- making and sewing flower
- carrying unused yarn up the side
Colours
In this example, C1 is green/ yellow/ orange/ purple varigated yarn, C2 is pale apricot.
Procedure
To make square:
1. Using C1, cast on 36 stitches. Work in garter stitch.
2. Knit in C1 for 2 rows (1 ridge).
3. Knit in C2 for 2 rows ( 1 ridge).
4. Repeat steps 2 and 3 until work measures 20 cm (8 inches) - this should be about 32 rows.
5. Cast off and leave a 50cm tail.
6. Weave in beginning end and butterfly the tail.
To make flower: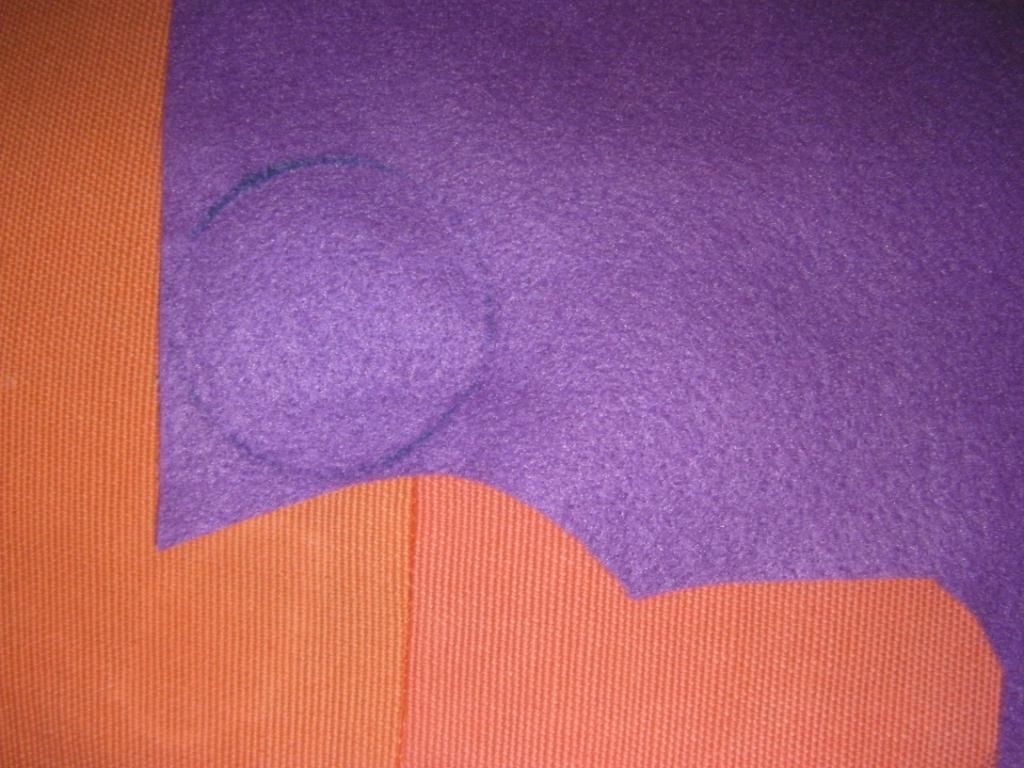 1. Draw around a cup, jar or similar to make a circle on the felt. Cut out circle.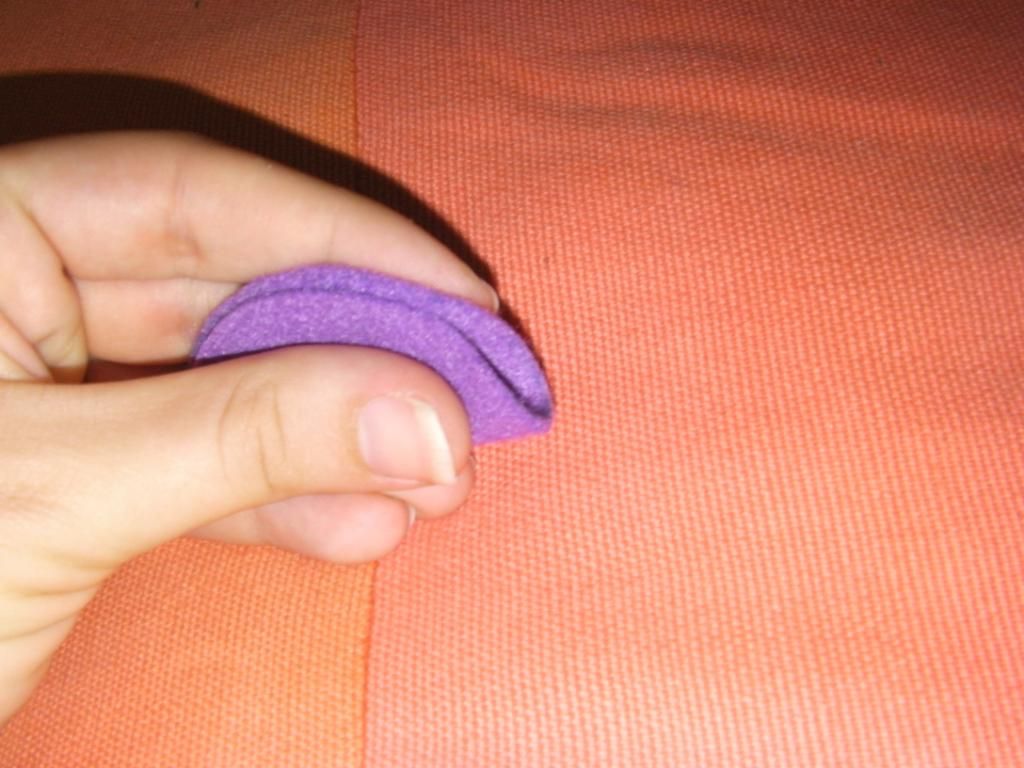 2. Fold the circle in half and press down the 'crease' hard.
3. Concertina (zig zag) fold the semi circle into three or four. Again, press down the creases hard, it needs to be as flat as possible.
4. Cut a curved top off the edge of the circle to form the petals. Make it rounded, not pointy or you will end up with a star instead of petals. If you're anything like me then you will need to do several of these to get one that looks vaguely like a flower.
You should now have a flower and a knitted square.
To finish:
1. Blanket stitch the flower to the square.
2. Sew a yellow button SECURELY to the centre of the flower.
Voila - a beautiful flower to brighten up a blanket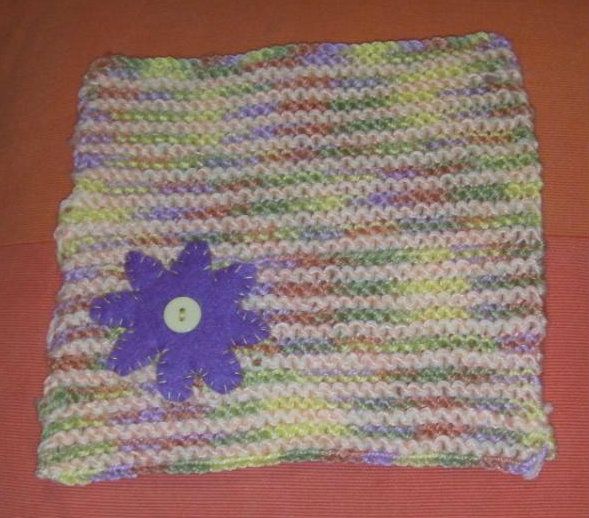 Variations
- You could add several flowers, or stitch any other shape to a plain square.
- A crocheted flower or other embelishment could be used instead of a felt one
- A Plain Jane square could be used instead of the stripey one
- A crocheted square could be used instead of a knitted one.
Return to all the KASAD posts