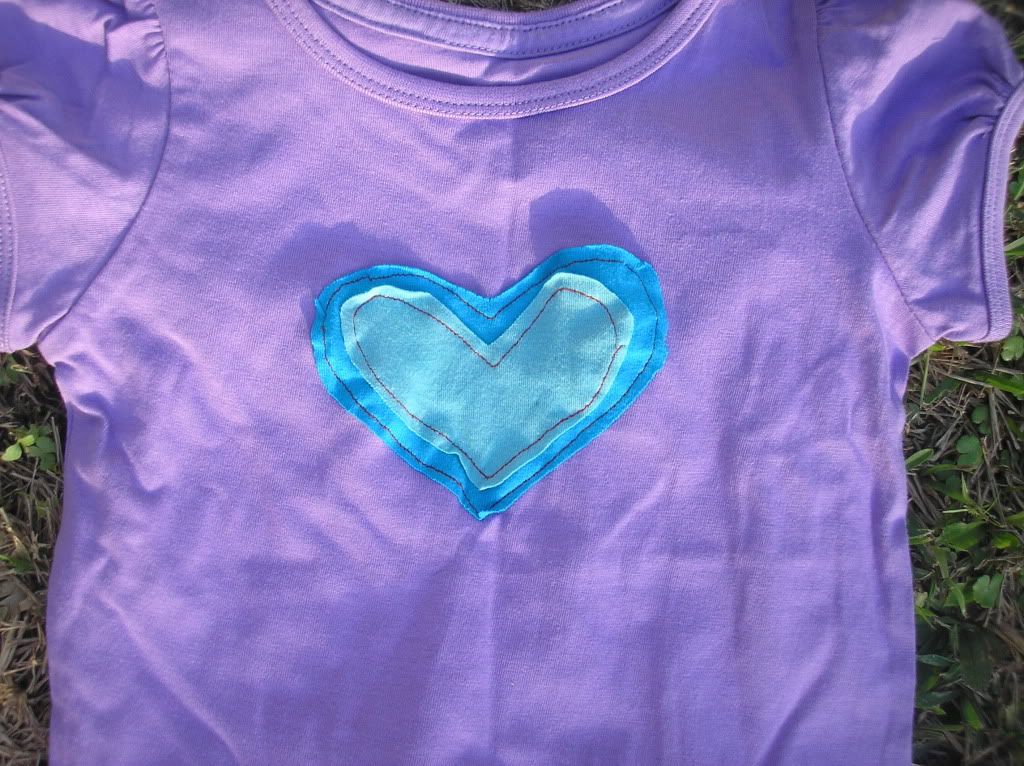 On my sewing day I couldn't resist making this little gem for my precious baby girl. It's quite simple and would be a great project for a beginner.
You will need:
- Something to put the design on: a shirt, a bib, a bag - anything that will work. I got this purple one for $3 on sale at a department store.
- Knit fabric in two colours - old t shirts are perfect, as long as the fabric isn't too stretched, thin or worn. This is a great use for the still-good portions of a stained or torn t shirt.
- Thread in a coordinating colour
- A sewing machine or a needle for hand sewing
- Scissors
- Pins
- An iron if you want to iron your garment before you take a photo for your blog so you can't see the creases. Obviously this is optional.
Choose a simple design like a star, a letter or (in this case) a heart. If you have a working printer (which I don't) you could be super and print out a template. Alternatively, you could get handy with a ruler and a protractor to make your design - the maths nerd in me loves this option. I chose to be all artistic and whimsical (read: slack) and free hand the heart.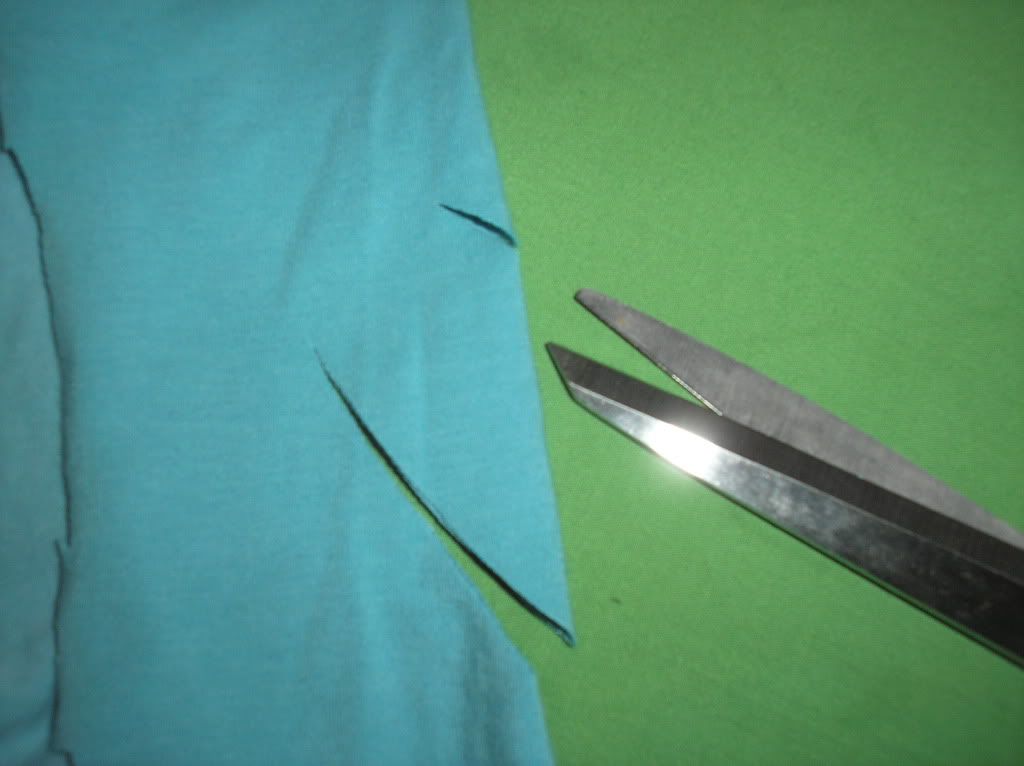 Cut out two of your design - one a bit smaller than the other. The way I did this is to cut them both the same size, and then trim one down. Embrace the wonky look here - this isn't a perfect polished project.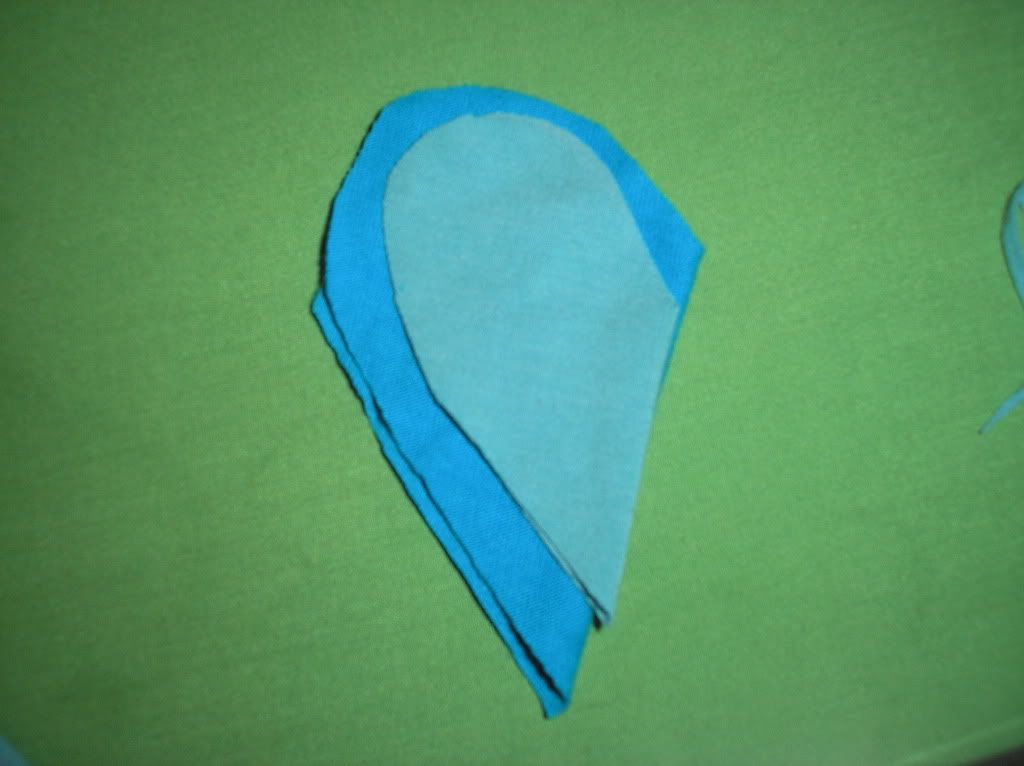 Pin the smaller one on top of the larger one. Both piece should have the right side facing up. If you like ironing, feel free to iron here, or not.
Leaving a small gap, stitch around the inside edge of the small shape. I used a sewing machine here, but for my
pi day shirt
I hand stitched the lettering if you want to see what that looks like.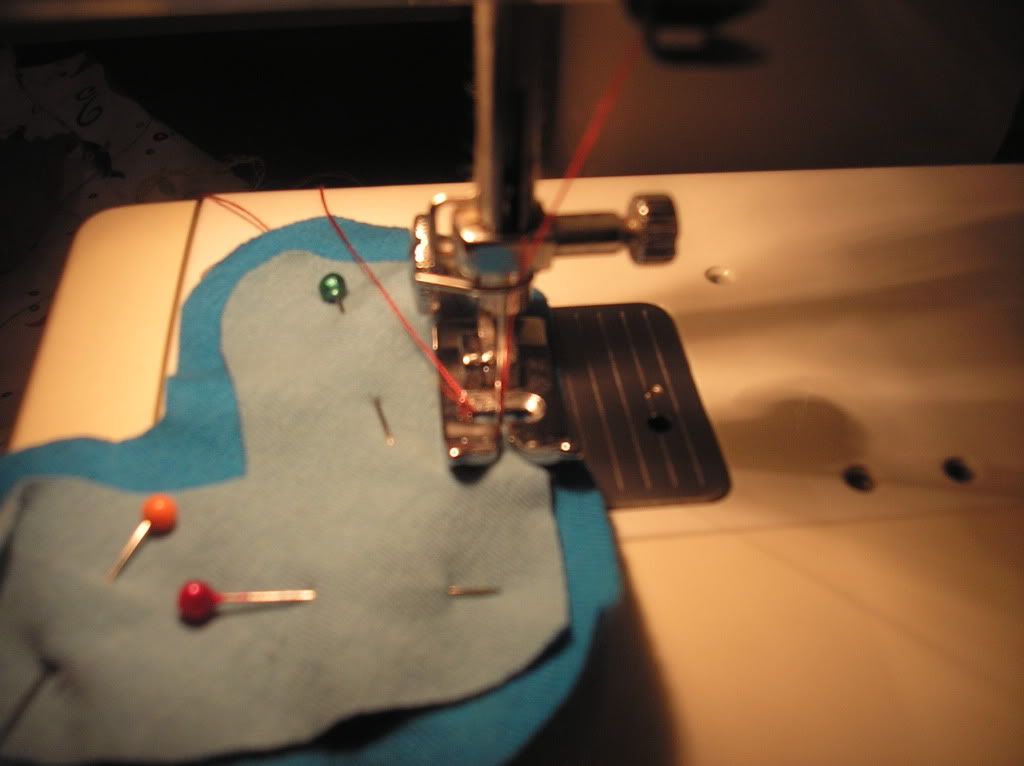 Take the pins out, pull the threads through to the back and tie off. Do this step now, since you won't be able to later.
Pin the design onto the shirt (or bag or bib or whatever you are using).
Stitch around the larger design, attaching it to the shirt.
Finish off the threads, take out the pins and enjoy!
This Heart Two Heart shirt tutorial is brough to you by Chubs, who is as snug as a bug in a rug in hers!