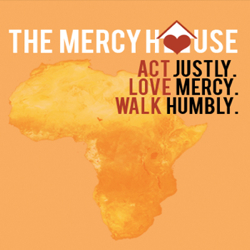 I am planning on linking on Saturdays to share information, and first up is
The Mercy House.
Those of you who are WFMW-ers will no doubt already be familiar with The Mercy House. In short, it is a maternity home in Kenya which provides prenatal and neonatal care to some of the most at risk young women in the world, as well as training, education, counselling and emotional and spirtual support and guidance.
The Mercy House was started when
Kristen Welsh
saw
a great need
and is totally funded on donations and from
sales
of the jewellery, placemats, bags and other wares which the girls produce in the House. Please pop in to have a look at the amazing, literally life changing and saving that is happening, and support it though donations, purchases and/ or prayers.