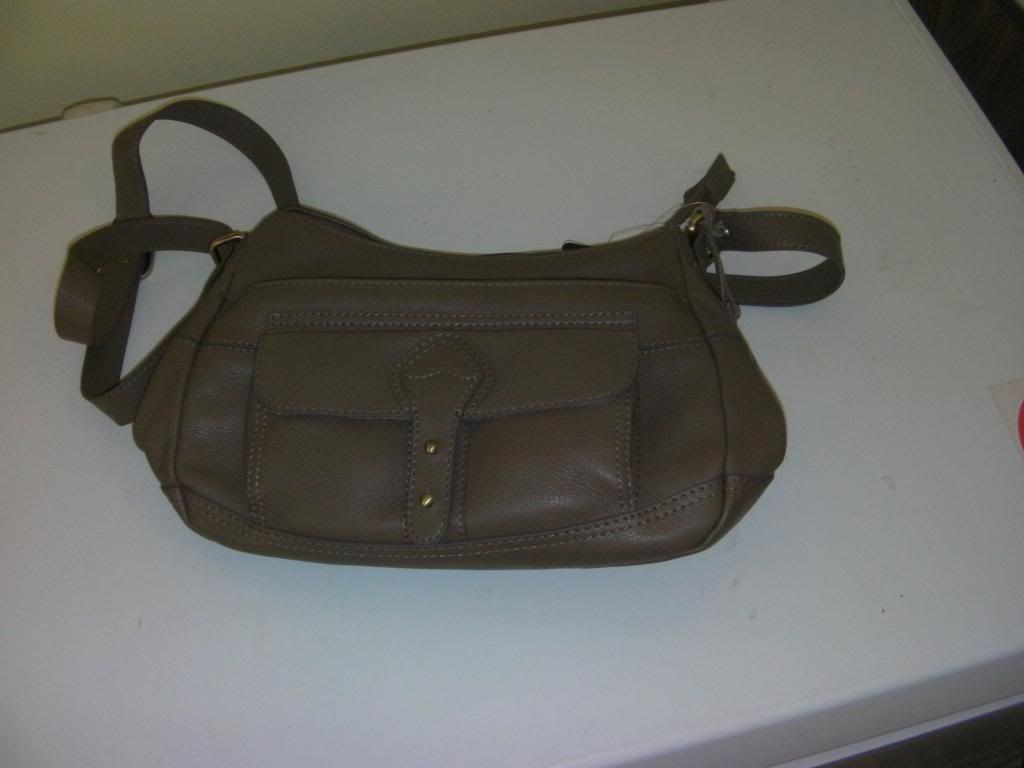 Sorry about the rubbish photo, but I wanted to share one of my Christmas presents from Dear Husband. I needed a new handbag since my old one was literally falling apart and had big chunks falling off the synthetic handle where I had been clipping it onto the stroller.
I wanted a smaller bag (!!!!) because I almost always have either the nappy bag or my work bag with me as well, so there's no need for another massive handbag. I hope I haven't gone too small though!
I was keen to find one with the shoulder strap; it leaves my hands free from chasing Chubs. It fits over the stroller (another key requirement) and I love it.
Yay for wonderful husbands <3 p="p">3>