Well, one day in and the plan has already changed!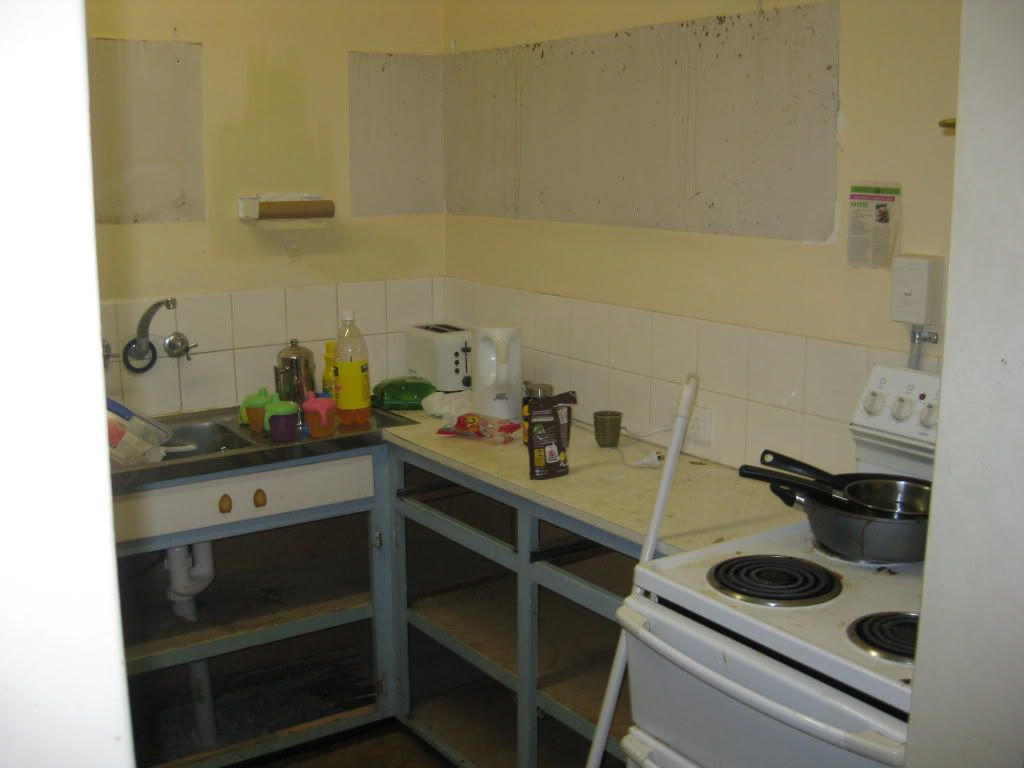 Cupboard doors and some shelves gone
Overhead shelves gone
It turns out that we won't be able to fit in the corner pantry without huge effort and expense. To do so we will need to move plumbing through cavity brick walls which is a bit of a disaster. I will still have a big pantry but it will be a straight one (900mm).
The hot water system placement is giving us a bit of grief, but we're hoping that it can be contained without too much fuss. We will need to get a single sink rather than a double since we won't be able to fit the dishwasher in around the hot water system otherwise. I don't really mind - I've always had a single sink and I would prefer the extra cupboard and bench space with a single.
We pulled out about half of the kitchen today including the 'wall' of cabinets which closed it off from the rest of the living area. The room looks so much bigger already!
I'm standing in the living room looking through what used to be a wall of cabinets and shelving.