I've been making these for lunch boxes and they are YUM! Chubs isn't as excited as me about them, but I'm sold, and they freeze well too.
Ingredients (this is for half a normal quantity)
- 1 cup self raising wholemeal flour
- 45 g butter (I used olive non dairy spread)
- 1/3 cup milk
- 1 cup grated cheese
Method
- Preheat the oven to 210 degrees Celsius. For some reason I really struggle with this step.
- Cut the butter into small pieces and rub it into the flour until it goes breadcrumb-y.
- Add the milk and the cheese. It should look like this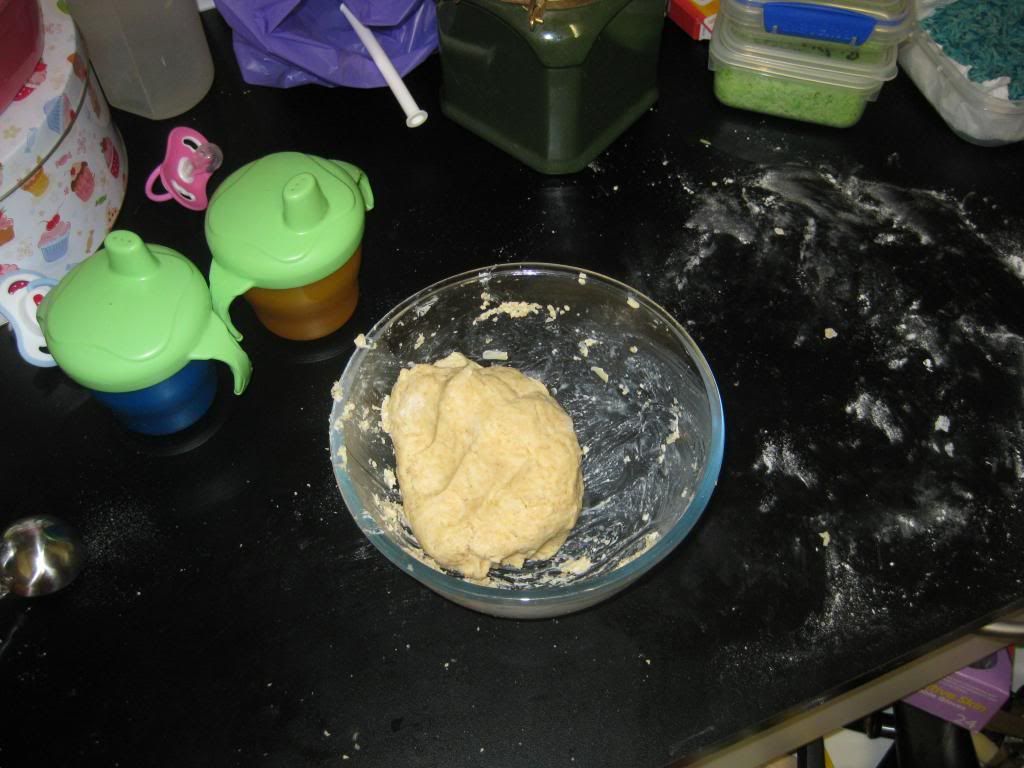 - Roll the mixture out and cut it into whatever shapes you want. I chose dinosaurs, and then I did stars and cars later.
- Put baking paper on a tray and then put the shapes on that. (For the record, I think the roll of baking paper that I'm using is one that I bought when I moved into this place seven years ago.)
- Sprinkle cheese on top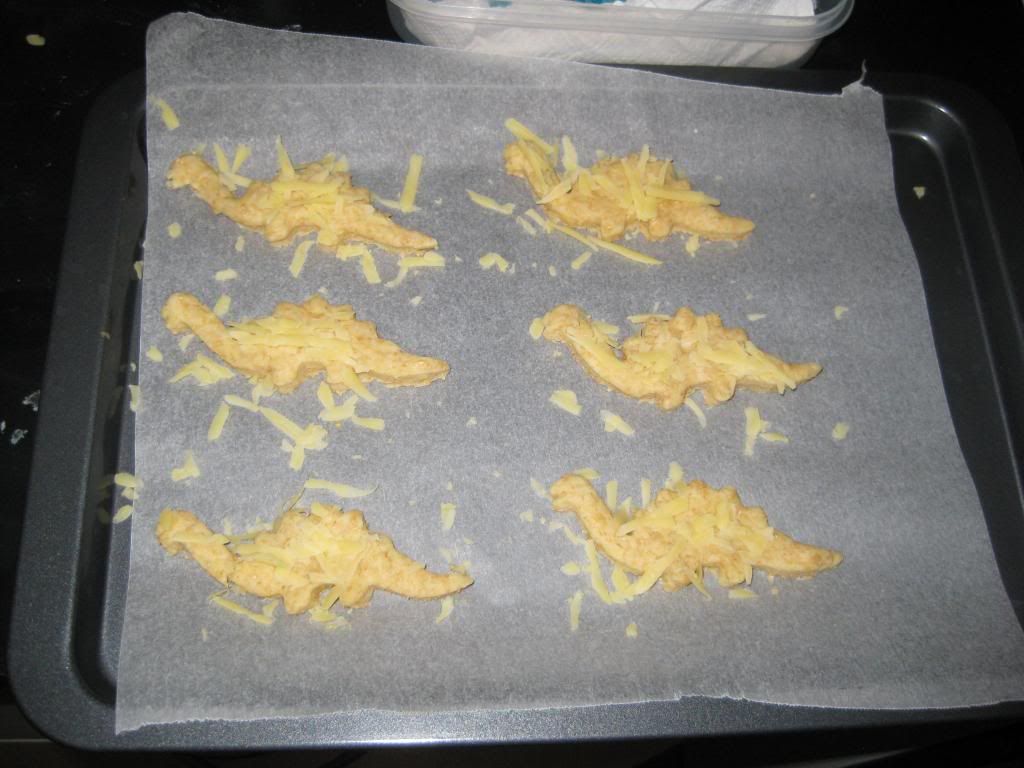 - Stick them in the oven that you remembered to preheat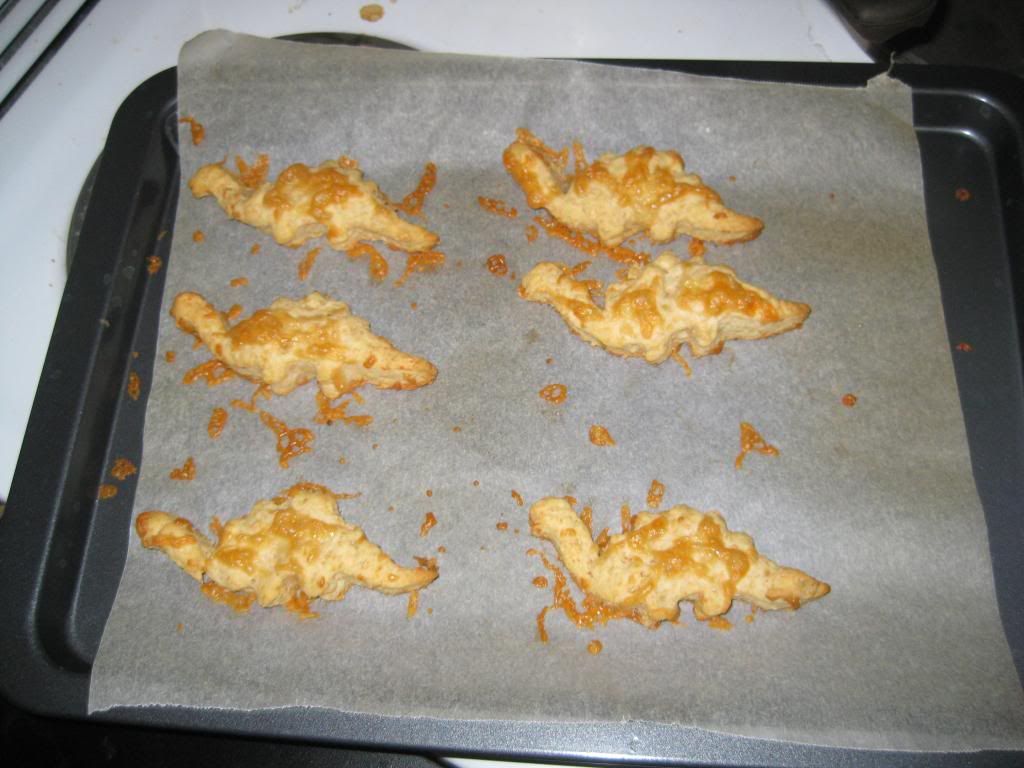 - These took about 25 minutes, but my oven is a bit cool (I think) and the dinosaurs were skinny.
- Eat and enjoy