These biscuits are super simple for a non baker like me. Great for a sweet treat, to take along to play group or for a
rainbow party
.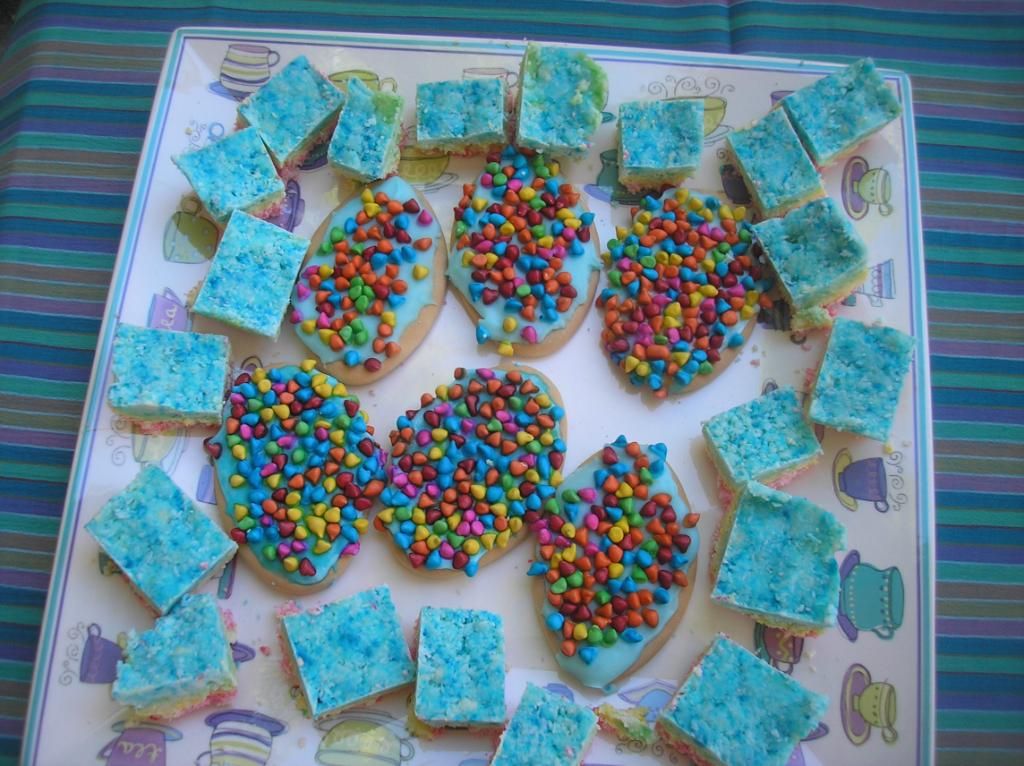 Ingredients:
- 1 cup icing sugar
- half a pack of milk arrowroot biscuits (you can use the other half to make these)
- blue food colouring
- rainbow coloured candy covered choc chips (these are to die for)
Method:
- Mix one teaspoon of hot water with the icing sugar and a drop ot two of colouring. Add more water if needed.
- Spread the blue icing on a biscuit and sprinkly the choc chips.
- Repeat with the remaining biscuits.
Put the biscuits in the fridge to set the icing, and enjoy!
(In the pic I have some rainbow coconut ice, check back soon for the recipe)
More rainbow party ideas
Linked