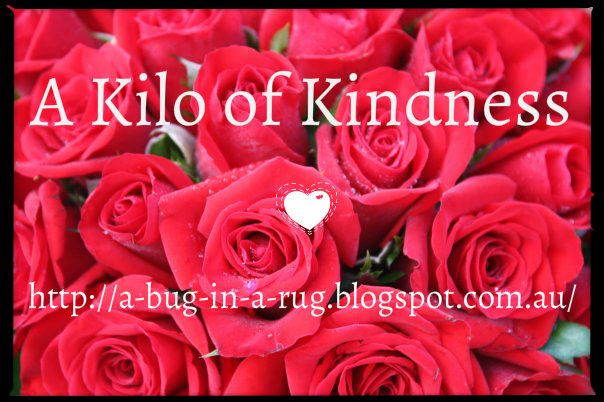 MamaBear3 has been sharing the love far and wide! She takes 16 - 21.
I have a few, i'm always helping others
*Donated my eggs to someone i didnt know,just wanted to help
*On donated the left over embryo's to help another couple
*called another mum aside in the SCN who was being treated unfairly and gave her the info and courage to call the patient rep.
*Drove an old lady home once-she had come to get her hair set and it started raining. I'll never forget how happy she was and made a big fuss,but to me it wasn't anything.
*fostered a pregnant dog,through a charity, which had 8 puppies then looked after them till they were 5 weeks old.The kids loved it!
*visited my mums friends son,who was in hospital everyday for 7 mths. He didnt have many friends and was 17. I used to read his food chart and surprise him with take away if i saw it was horrid.
Keep the acts of kindness give or recieved coming in in the comment!