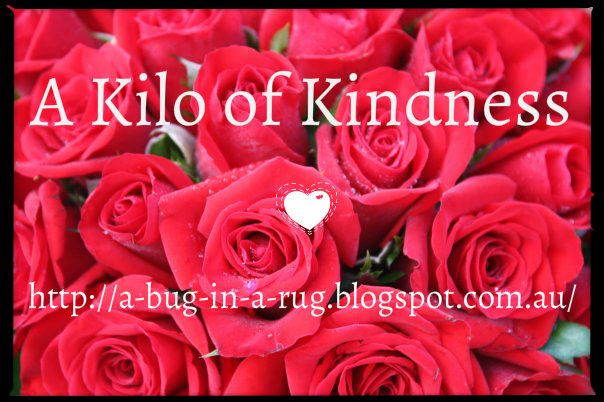 The list keeps plugging away. I've been a bit slack with updating, but here's the next installment
10.
Rachael
says: Hubby is away in Melbourne for 3 weeks (back on weekends) but a short trip to my sister-in-law's place on the weekend had her invite me round to dinner whilst he was away. I thought that was nice...a small act of kindness.
11. bubbychoochoo says: I was struggling to unload my trolley of groceries onto the checkout while trying to settle my 2mth old from crying & a woman in her 80's stopped doing her grocery shopping & came & unloaded my trolley for me, then went back to her shopping!
12. breastfeedingisnormal (Nina) has had a rough trot medically recently (to put it very, very mildy). She saids: